Learn about Keeping the Fire
We can all agree that life during the COVID-19 pandemic has been hectic. Many children and family members may have missed routine vaccinations during this time. We'd like to remind you to keep your family up to date on their vaccinations.
We asked Tlingit artist Guná Jensen and Ojibway and Anishinaabe graphic designer Mark Rutledge to create a piece to get us all thinking about our health.
Guná's grandmother's stories of intergenerational resilience inspired Keeping the Fire. Keeping the Fire inspires us all to think about our wellbeing.
Keeping the Fire artist statement
Image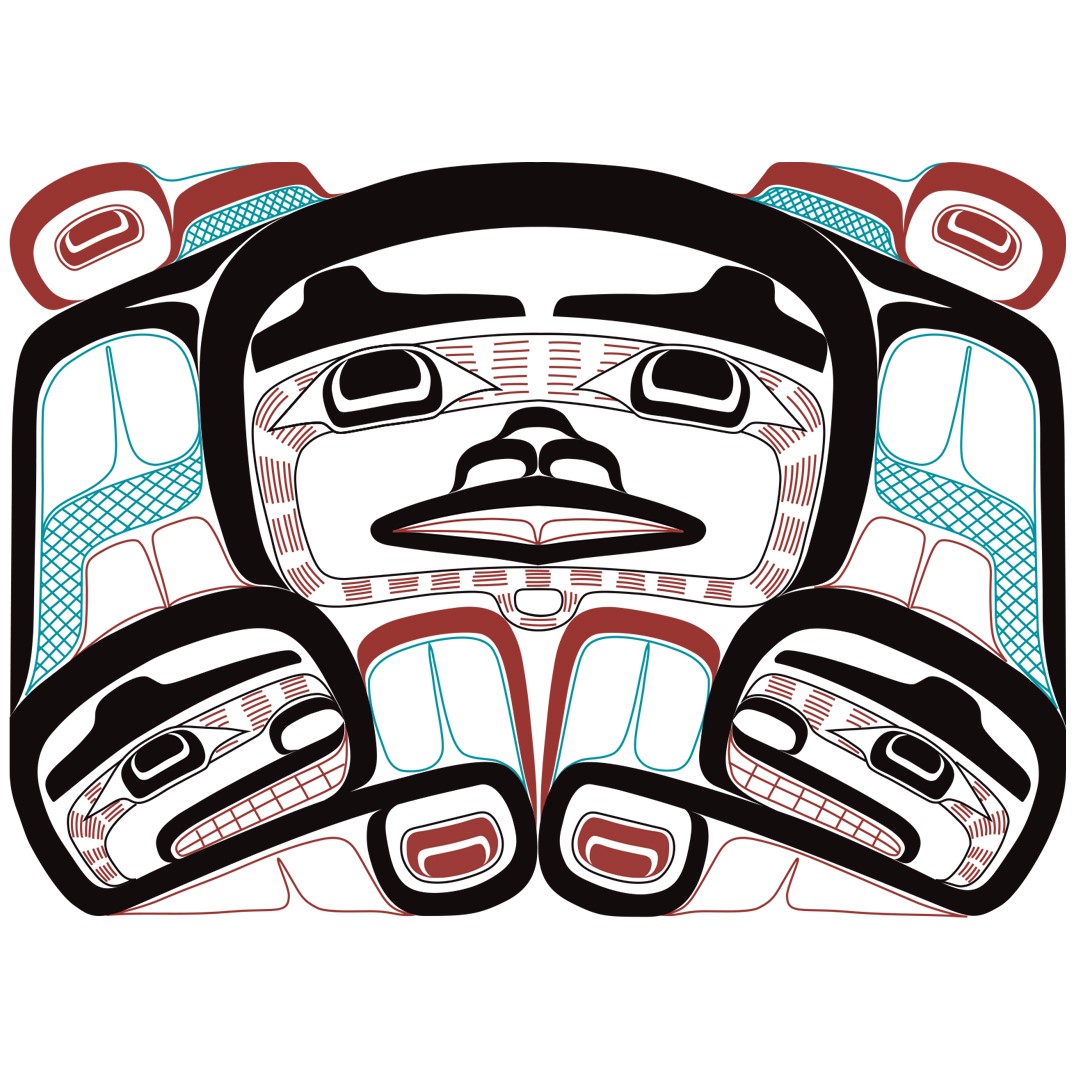 Growing up, I heard a lot of different stories told by my grandmother. These stories had been passed down from her grandparents, and our ancestors. There is one story that has come to mind often since the beginning of the Covid-19 pandemic.
From where I grew up, one common theme in our stories involves children listening to the guidance of their parents and grandparents. There is one story about when illnesses started to come to our lands. During this time of illness there was a village, and there was a family in this village. In this family there was a very young girl, who was always told by her grandparents to keep the fire going, no matter what. Night and day, you have to keep that fire going, she was told. The illnesses would soon overtake this village, and many would fall terminally ill.
Eventually a neighbouring village got worried since they had not heard from their neighbours for so long. So they visited this village. They walked through the village, looking through many homes and saw so many that had passed away.
Eventually they noticed smoke coming out of one of the tents. They walked over, and when they opened the tent entrance, they saw a little girl by the fire.
She had survived. Her grandparents were there laying down, they had passed away. However, that little girl survived because she had kept the fire going.
When I drew this design, I was thinking about these stories portraying our survival and resilience as Indigenous people. I think about how we endured through a history of attempted assimilation and genocide. Now in the world that we live in today, it is a high priority for me to keep my health up to date so that I can continue being around my Elders, to speak the language with them, to continue to learn our oratory and history before that knowledge is gone forever.
As an Indigenous woman and as someone who is constantly working in community, it is my top priority to keep up with my health and vaccinations so that I am keeping our communities and our Elders safe. In our way, we know that nothing is separate from one another, we are all connected. And we have to take care of each other.
The little girl was my great grandmother and had she not listened to that guidance, I would not be here today.
Gunalchéesh,
Guná
Artist biographies
Guná Jensen and Mark Rutledge collaborated on Keeping the Fire. 
Guná Jensen
---
Image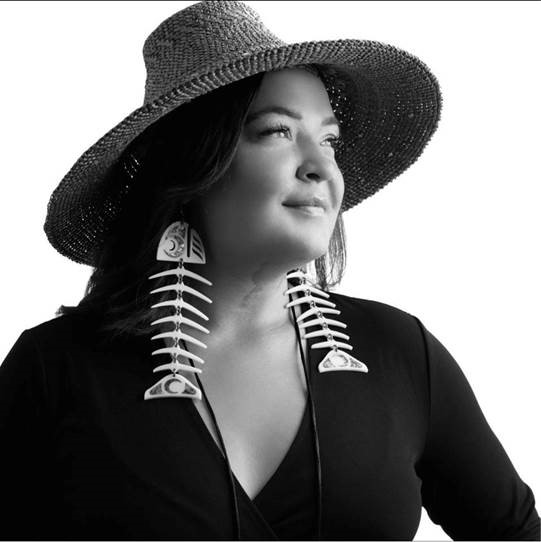 Guná is of Dakhká Tlingit and Tagish Khwáan ancestry from the Dahk'laweidi Clan which falls under the wolf/eagle moiety. Her family has made their home in the southern lakes area of the Yukon for numerous generations.
She is a Tlingit artist, dancer, language learner and lifelong student of Northwest Coast design. Guná has a Bachelor of Fine Arts from Emily Carr University of Art and Design with a major in visual arts. She often refers to her lifelong community work on her ancestral lands as her master's degree. As an artist and professor, it's Guna's mission to help dismantle the colonial processes that envelop society and education. She actively participates in deconstructing Eurocentric pedagogy and methodologies to build a new foundation of cross-cultural understanding, safety and empowerment. These values are embodied through learning the Tlingit language, her artistic practice and teaching at the University of Alaska Southeast.
Mark Rutledge
Image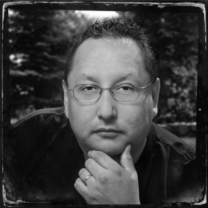 Mark is a creative with decades of experience, and he currently works in Whitehorse, Yukon. He's also the former national president of the Design Professionals of Canada (DesCan). Mark was the first Indigenous designer elected to the position in 2018, and he was the first to lead from Canada's Arctic.
Mark is the senior creative at Outcrop Communications. Outcrop is the oldest advertising and marketing agency in Canada's Arctic. Outcrop is 50 years young with offices in each of the 3 territories: Yukon, Northwest Territories and Nunavut. In addition to Mark's private and public sector design experience, he is one of the few designers with deep roots and experience designing for Canada's Indigenous communities and organizations. Mark holds a Diploma in Graphic Design from Seneca College in Toronto, Ontario. He commits his time to many non-profit organizations and is connected to his Ojibway and Anishinaabe roots in Little Grand Rapids First Nation (Treaty 5 Territory) in northern Manitoba.